Grass yards are so 1999! For the past decade urban farming has been the latest trend, turning your lawn (which does nothing but look pretty) into a active farms which are great for the environment, your health, and even the resale value of your home. Here are some fun urban farming ideas that will let you switch out your lawn for a green garden and so much more.
Vegetables
Let's start with the basics, when we think farming we think vegetables. There are countless ways to get grow vegetables from upside hanging tomatoes to raised beds, to converting your entire backyard to tilled soil. Depending on your climate, you will want to pick different vegetables but some simple ones that are popular for beginners are tomatoes, zucchini, and herbs like cilantro or basil. Once you get your hands dirty you will get the hang of it and can move onto more difficult plants like eggplants, bell-peppers and even experiment with heirlooms varieties. Next thing you know you will be a true green thumb and your friends and neigbhors will be begging for your veggies!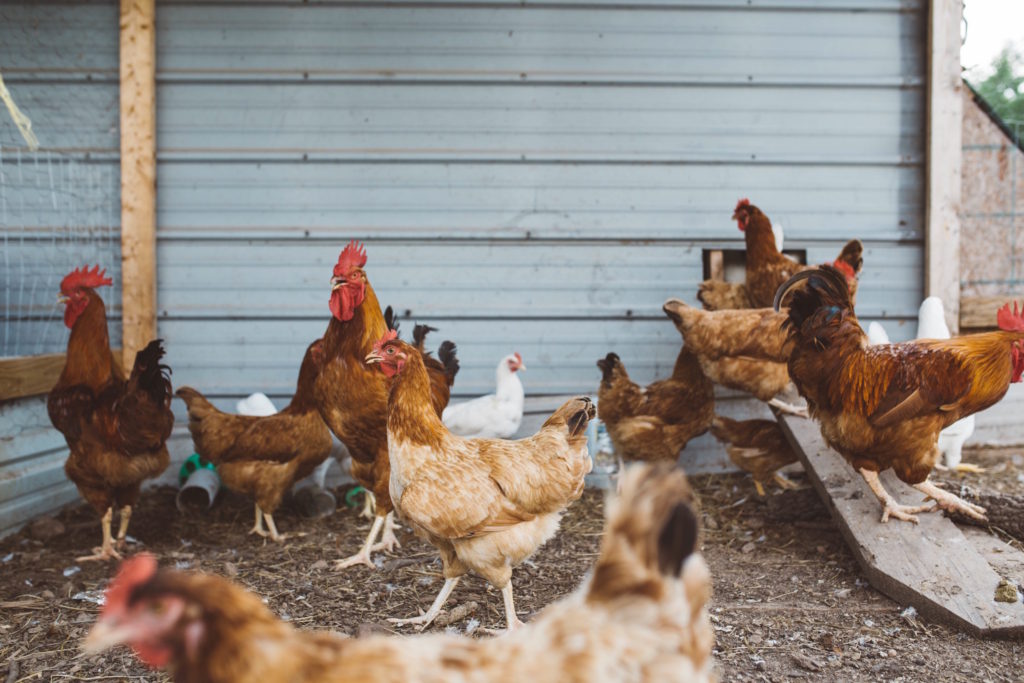 Chicken Coop
Who doesn't want free farm fresh eggs in the convenience of their own backyards? With your own chicken coop you will be making fresh tasty omelettes every day of the week! You will be surprised how much more flavor comes from fresh local eggs. Also if you have the stomach for it, you can butcher your chickens and have fresh, healthy, local chickens. Though many urban farmers say they become too attached to the chickens and think of the more like family pets than food. That's fine too because you still get eggs. If you are ready to go full farmer, consider getting some chickens and building theme a trendy coop. If you aren't ready to the commitment of chickens, there are also several companies that now rent chickens and the equipment.

Bees!
Bee keeping is a fun (though initially scary) urban farming idea. If you love fresh honey and  have the patience to learn a new hobby, consider upping your urban farming game and setting up some bee hives. Do your homework, get the right equipment, and bee keeping can be a rewarding, delicious, and even profitable thing to do. People love fresh honey and will pay top dollar. Your bees will also be a major help to the local environment and your other urban farming projects such as  your garden and chicken coops.
So if you are ready to something build something big for your environment, your health, and even your pocketbook consider our fun urban farming ideas. Whether you just want to grow some tomatoes or you are ready to build a chicken coop complete with a beehive; knock your self out! Just be sure and check your local city regulations before you buy the chicken, as many cities have restrictions though these are beginning to lighten up. Be ready to make a lot new hungry friends once word of you tasty organic produce spreads!