Now that Coachella is done and over with, it's official: music festival season is finally here. Summer is always busy for music lovers. It's also expensive. Between tickets, camping, and everything else, the festival experience adds up. Here are some ways you can keep your costs low without staying home.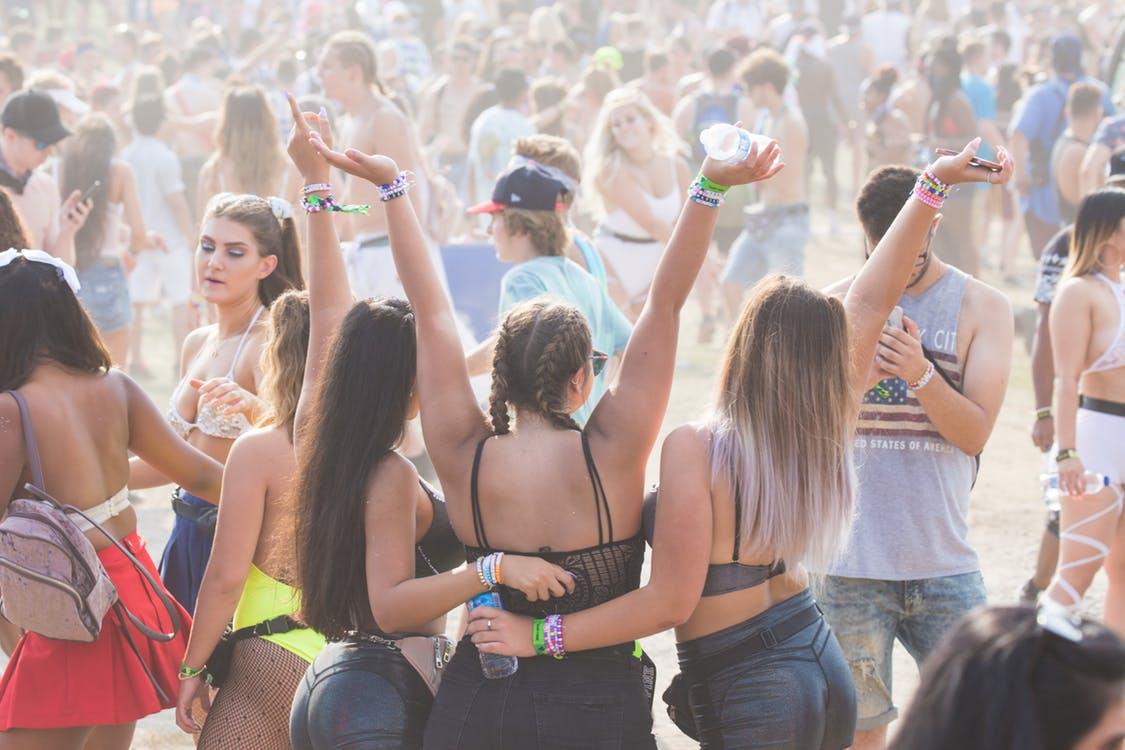 1. Ride with Friends
One of the biggest headaches of attending music festivals is parking. Not only does it take forever to inch your way into the lot, but you'll also have to pay for the privilege.
Like any big event, festival parking is expensive. To avoid getting gouged, fill your vehicle with friends. You can split the cost of parking, gas, and even camping if it's a multi-day event.
2. Bring a Reusable Water Bottle
Rule number one of an outdoor festival: always stay hydrated. Between the hot sun in the sky and all the dancing you'll get up to on the ground, you'll get thirsty.
But when the average plastic bottle of water will set you back $4, staying hydrated is expensive. That's why you need a reusable water bottle.
Most festivals construct water filling stations that make it easy to keep yours topped up, and they're completely free.
3. Visit the Bank Before You Leave
Cash is king at music festivals. While some vendors will accept credit, most won't. You'll get to the front of the line only to realize you'll have to leave it to hit up the ATM.
This is one of the biggest festival mistakes you can make. On-site ATMs are a huge drain on your budget, charging you as much as $7 to take out money from your account.
This cost is easily avoidable if you visit your local branch before you leave for the event. They let you take out your money for free — what a novel concept!
4. Save a Little Extra
A quick check of the website shows how much you'll have to spend on tickets, parking, and other necessary fees — making it easy to budget for your next concert.
Seasoned festival goers save a little extra on top of this. A cushion helps in case something goes wrong — like if you break your foot in a mosh pit or your car breaks down on the way home.
If your emergency cushion falls a little short, you can boost your savings with an installment loan from online lenders. Online lenders offer short term lending solutions like installment loans for when you need money fast.
In some cases, you can have the cash you need by the next business day, helping you to take on emergency bills and repairs without delay.
Since these are short term loans, reserve them for real emergencies. They aren't meant to boost your budget for expected festival expenses.
5. Pack Portable Snacks
Most festivals nowadays have a whole section devoted to food trucks, but you'll want to stay away. Whether it's the Mexican-Korean fusion dish or a frozen wine drink sporting your selfie, the meals served up by these food trucks are expensive.
To save money, bring along snacks like nuts, granola bars, and fruit. They're super cheap and easy to slip into a backpack. If you're camping at a multi-day event, spend some time thinking about what to pack in your cooler.
Although it can be challenging to think about how the festival can go wrong, it's an important part of being prepared. The more you think about what you can expect from the next festival, the more you can anticipate what you need when you're there. Plan properly and you'll save some money!